Hey KIDS!!! It's Lambert!!!
&nbsp&nbsp&nbsp Figured it was about time to post Page 2... don't want to keep all you SUPER DUPER KIDS in suspense.... Now you guys do your mommy and daddy proud now, and color in Lambert's Adventure to Church!!!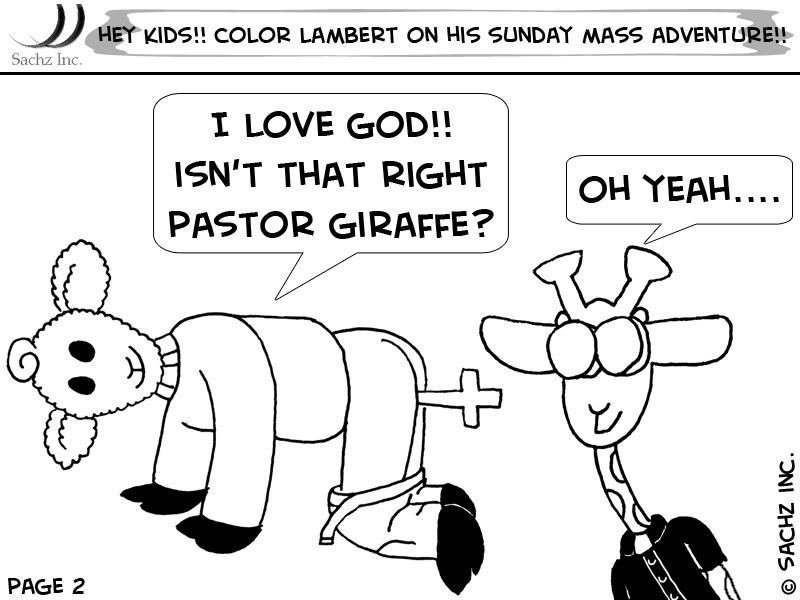 Click for Full Size Coloring Pages!!!
&nbsp&nbsp&nbsp My SUPER DUPER 5 year old better be fucking coloring right now... OR I'LL FUCKIN KILL HIM... YOU HEAR ME SCOTT!!!
&nbsp&nbsp&nbsp Don't forget to visit our pal Lambert's site with the
link on the left
!!!
-Harry J. Sachz
&nbsp Public Relations, Sachz Inc.
&nbsp
Posted at 1:37 pm by Sachz
ballzak


February 16, 2005 08:08 AM PST



OMFG Pastor Giraffe looks fucking demented!

Not to mention just like a Pastor that taught at my grade school for a few years!